Retreat for Women
with Rebecca Kali
and guest presenters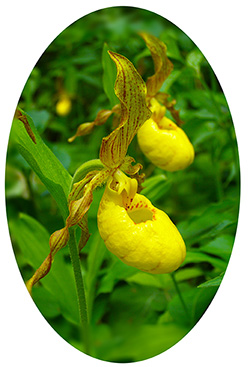 July 6 to 13, 2013
Jasper Lake Retreat Center
Ely, Minnesota

Join Rebecca Kali
and guest presenters
for a special, week long retreat
just for women. Cozy, nurturing,
relaxed lake shore setting.
Program specially developed to empower
and benefit women.


Qigong, Taiji, Meditation,
Connecting with Nature,
Energy Healing, Yoga & more...


• Chinese Soaring Crane Qigong
graceful Qigong style with movements of a crane, one of the most popular Qigong forms and noted for its power to help develop psychic abilities, maintain health, promote healing & well-being on all levels.
• Reduce Stress - Increase Your Energy simple movement & breath practices to take you
out of the "stress response" and into a state of being calm, centered & balanced... no matter what!
• Wild Edible and Medicinal Plants
with guest presenter Dr. Tatiana Riabokin
Learn how to identify, protect, harvest and utilize common medicinal
and edible plants. Traditional uses and modern issues will be discussed.
Field emergency use of wild plants is also covered.
please click here for additional info
• Brain Qigong ancient Daoist techniques to support retaining or
developing a sharp memory, to enhance creativity and foster greater synergy in all areas of your life.
• Psychic Self Defense exploring how we communicate and establish boundaries
on the energetic level -- includes practices to balance, strengthen & protect
your personal energy & the energy of your home, workplace & environment
• The Energetic Role of Women throughout History
with guest presenter Dr. Tatiana Riabokin

An exciting exploration and insight into human history and culture from
a perspective which sheds light upon the power of Yin energy. Much of our
anthropological and archeological history was interpreted and written by men.
A more cooperative approach which includes reanalysis of historical data
from the viewpoint of women scholars is presented.
• Art & Science of Healing with Color
energy principles & psychology of healing with color
+ Healing Sounds & Colors to balance and heal the emotions
• Daily Somatic Essentials
with guest presenter Sarah Hansen
A series of gentle somatic movements that, when practiced regularly, can
help release chronic tension, stiffness and habitually contracted muscles.
please click here for additional info
• Belly Dance Workshop
with guest presenter Nergis Peterson
Nergis has been offering belly dance workshops at women's retreats for years
and tremendously enjoys the beauty of movement through this ancient art form.
She grew up in Istanbul Turkey with the rhythms, sounds and moves of these dances.
This workshop enables women to discover their body in new ways while having fun
and sharing new experiences all with great music!
• Spa Day Acupressure, Aromatherapy Facials & more
• Art of Making Sushi (hands on workshop)
• Connecting with Nature ancient techniques to connect
with the energetic elements, of nature: wood, fire, water, earth, sky to support health, balance,
vitality & creativity.. includes tree meditation and more..
• Yoga
with guest presenter Nergis Peterson
Nergis has taught yoga classes since 2003. She has designed
her own yoga format by combining different types of yoga styles.
Through movement she enjoys teaching to anyone that is willing to try.
She is able to offer knowledge and insights about yoga poses and breathing
techniques that are a benefit to your physical and mental health.
• Health Maintenance & Healing
for Women's Body, Mind and Spirit...and more
________________________
Optional Play Activities
Free time just to relax
Explore the BWCAW
Hiking, Canoeing or Kayaking
Bird Watching, Wild Berry Picking

Massage - Somatics - Shiatsu
Wildflower & Medicinal Plant Walk
Intl. Wolf Center - Natl. Bear Center
Downtown Ely: featuring, art galleries,
outdoor apparel, local crafts, and more...
click to view a video of Ely Area Attractions
________________________
Gourmet meals are specially prepared
on site for our group by Silk Road Catering.
Our retreats have become famous for exceptionally
delicious dining. Fresh and wholesome ingredients.
Meals are planned with respect to seasonal food energetics
based on Traditional Chinese Medicine
as well as retreat members special requests.
Special dietary needs are no problem. (vegetarian options available)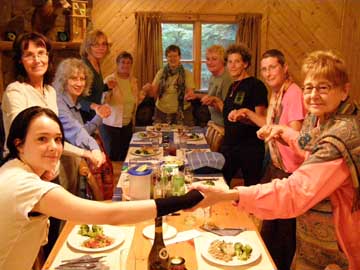 Retreat for Women
is sponsored by
Dao of Well Being™
and Qigong Alliance International


presented by Rebecca Kali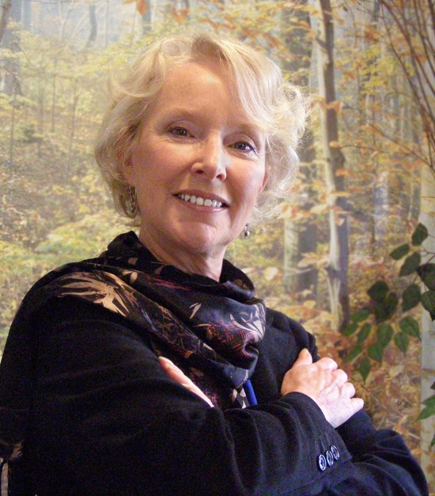 Rebecca is internationally recognized as an inspiring and passionate teacher, subtle energy healer and founding director of Qigong Alliance International, a global community with members from over 56 countries. www.QiCentral.org She has studied Qigong in hospitals in Beijing, and meditation & Daoist healing Arts in monasteries throughout China. She is a certified Medical Qigong instructor (QEA 1999), teaches many forms of Qigong and has led spiritual journeys to China & Tibet for 12 years.

________________________

Lodging and retreat location: Jasper Lake Retreat Center
is located in a beautiful woodland setting on the shore of Jasper Lake, a private lake located next to the Boundary Waters Canoe Area Wilderness and in the heart of Superior National Forest. This modern retreat facility has a great room with a fireplace & two story window-wall overlooking the lake, a spacious yoga/qigong studio, sauna, private dock, fire ring, nearby hiking trails and more.




Arrive at 4:00 P.M. Saturday, July 6
Depart by 10:00 A.M. on Saturday, July 13

Ely, Minnesota is the doorway to the Boundary Waters Canoe Area Wilderness
The BWCAW is a federally protected wilderness area located along the US/Canadian border; the BWCAW is over one million acres in size, contains hundreds of lakes and rivers, has 1,200 miles of canoe routes and is home to abundant plants & wildlife, including timber wolves, moose, black bear, and lynx as well as many, rare and endangered species.
Retreat for Women Registration
$ 1,350 Registration Fee
Includes lodging (shared occupancy) meals, program, & materials.

Commuter Regular Registration Fee: $970
Includes meals, program & materials.
For more info or to register call 1-800-341-8895 or 218-365-6330
or Click here to send an email to Rebecca

Dao of Well Being P.O. Box 750 Ely, MN 55731
click here for a pdf of the Retreat for Women brochure
to print out and mail your registration
_______________________

Qigong Women in the Wilderness Retreat
(for women only)
Summer 2014

a stress free place in which to flourish