May 31 to June 4, 2015
Wildwood Springs Lodge
Steelville, MO
(about an hour from St. Louis)

Sharing Ancient Wisdom...
to Nurture the Mind, Body & Spirit of Modern Women.


Enjoy a relaxed retreat setting and time to reconnect with your self, with nature, with old and new friends and learn Taiji, Qigong, and other techniques in a program specially developed to empower and benefit women.

Qigong, Taiji, Meditation,
Connecting with Nature,
Energy Healing, Yoga & more...


• Phoenix Style Taiji
one of the most beautiful and effective taiji/qigong forms - Phoenix style was developed specifically for women, opening the heart and cultivating heart energy are hallmarks of this style.

• Chinese Soaring Crane Qigong
graceful Qigong style with movements of a crane, one of the most popular Qigong forms and noted for its power to help develop psychic abilities, maintain health, promote healing & well-being on all levels.

• Reduce Stress - Increase Your Energy simple movement & breath practices to take you
out of the "stress response" and into a state of being calm, centered & balanced... no matter what!

• Art & Science of Healing with Color
energy principles & psychology of healing with color
+ Healing Sounds & Colors to balance and heal the emotions

• Connecting with Nature ancient techniques to connect
with the energetic elements, of nature: wood, fire, water, earth, sky to support health, balance,
vitality & creativity.. includes tree meditation and more..

• Health Maintenance & Healing
for Women's Body, Mind and Spirit...and more

~~~~~~~~~~~~~~~~~~

Qigong Women in the Wilderness
May 31 to June 4, 2015
Registration

$ 600 Registration Fee
Includes lodging, meals, program, & materials.

Registration form to print and mail in.

For more info or to register call 1-800-341-8895

________________

Optional Play Activities

Free time just to relax

The Steelville area is rich with history, and natural beauty.
Visit Wineries, go antiquing or sit by the pool with a good book.

Downtown Steelville: featuring, art galleries,


local crafts and more...



After Retreat Activity:
June 4th - afternoon
Float - paddle trip on the Meramec River.
(additional fee)

________________________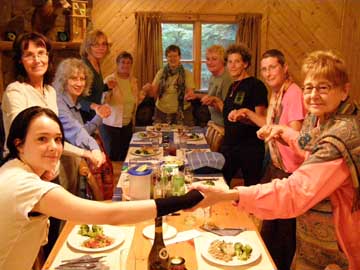 Qigong Women in the Wilderness Retreat

is presented by Cis Hager & Rebecca Kali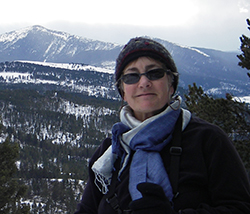 Cis Hager began studying Taiji and Qigong in 1985 and teaches personal instruction, health coaching, seminars and retreats using self empowering tools of ancient healing. She is a certified Medical Qigong Instructor (QEA 1998) and a certified Taiji and Qigong instructor with the Chinese Internal Arts Center. She is a tournament medalist, judge and co–creator of the DVD, T'ai Chi for Women. Cis lives in St. Louis, MO and Bozeman, MT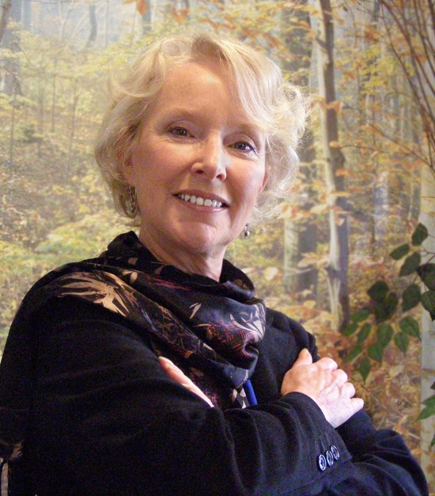 Rebecca Kali is internationally recognized as an inspiring and passionate teacher, subtle energy healer and founding director of Qigong Alliance International, a global community with members from over 56 countries. www.QiCentral.org She has studied Qigong in hospitals in Beijing, and meditation & Daoist healing Arts in monasteries throughout China. She is a certified Medical Qigong instructor (QEA 1999), teaches many forms of Qigong and has led spiritual journeys to China & Tibet for 12 years.
______________________
Lodging and Retreat Location:
Wildwood Springs Lodge
is a beautiful, historical lodge located about an hour's drive from St. Louis, MO.
Private rooms - 2 rooms share a bathroom.
www.WildwoodSpringsLodge.com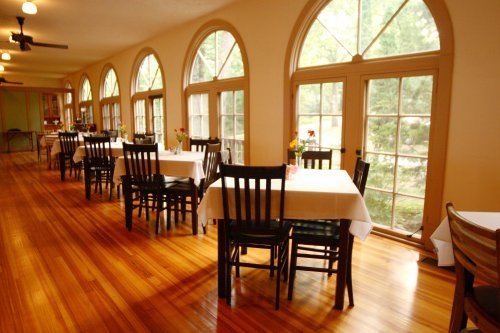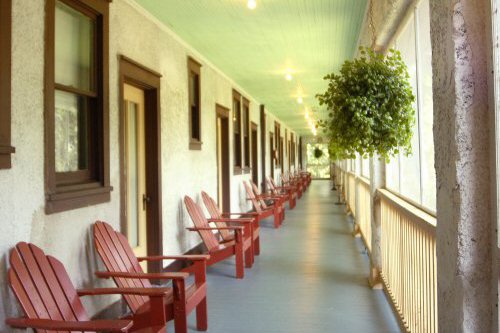 Qigong Women in the Wilderness
May 31 to June 4, 2015
Retreat Registration
$ 600 Registration Fee
Includes lodging, meals, program, & materials.
Registration form to print and mail in.

For more info or to register call 1-800-341-8895 or 218-365-6330
or Click here to send an email to Rebecca
Click here to send an email to Cis

_______________________

Qigong Women in the Wilderness Retreat
is sponsored by
Dao of Well Being™
and Qigong Alliance International